Ighalo receives praise from Man Utd heros after his huge contribution against Manchester City's defeat
omatunes.com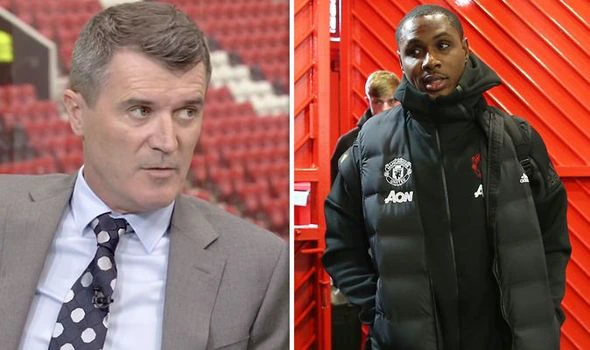 Manchester United striker Odion Ighalo has received accolades from the Red Devils legends following the 2-0 win over Manchester City on Sunday at the Old Trafford.
Ighalo came in with just less than 10 minutes to end the game and his hold on the play was vital to the build-up of the second goal.
Anthony Martial did very well to cooly execute the lob from Bruno Fernandes for Manchester United first goal before he was substituted for the Nigerian international.
Ighalo wasted no time to announced himself on the field of play as he was directly involved in Scott McTominay's stoppage-time strike.
You've had a reaction as well from Martial. Sometimes a new striker comes in, you praise the new striker, but then that pushes the other lads. There's almost been a reaction from Martial, thinking: Oh, I've got another player to fight with for my position. And there's been a good reaction.
Asked if Ighalo could make a difference against the so-called lesser teams, he said: I think he would do in those type of games because Martial and James aren't as suited. Rashford I'd put into that category as well when opposing defences do sit deep and they've got to be a little bit cuter and they haven't got the space to run into. And Ighalo has good feet, so he would come into play in those types of games, with Juan Mata.
When you're struggling, you're hanging on, you want your centre-forward to get hold of the ball. 'Just hold it up and do something special for you. He keeps it alive, it's a lovely backheel and looks what you get at the end of it.
Manchester United will take a trip to London Stadium to face Spurs in their next Premier League game.
omatunes.com.ng