Toyin Abraham send message to ex-husband, Adeniyi Johnson over divorce papers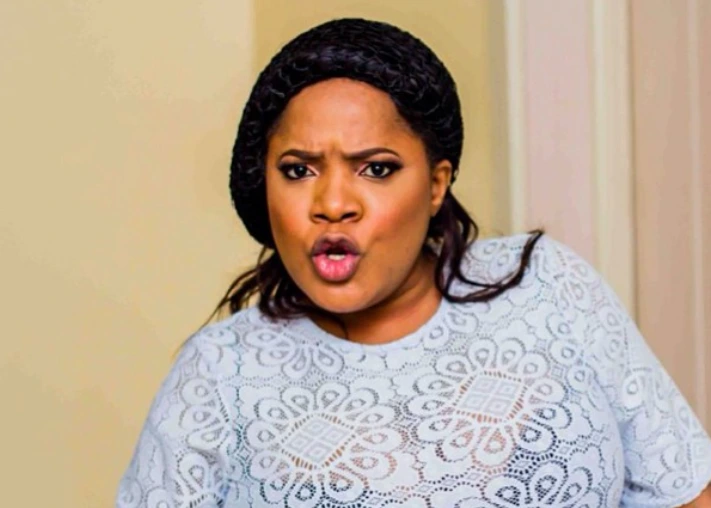 Nollywood actress, Toyin Aimakhu, has finally responded to allegations by her ex-husband, Adeniyi (Niyi) Johnson, of her refusal to sign divorce papers.
Adeniyi had shared a post on social media, accusing Toyin of refusal to sign the divorce papers.
He wrote: "We were to sign divorce papers and you didn't come. The case was postponed , only for your manager, Sam, to call me that you want to discontinue the case in Shagamu and restart in Ibadan. Madam why?
"Till date, I did no interview, except the one on Rubbin Minds, and yet tolerated all the names you called me. Why not let me go after three years? Why are you shifting the case, so we start all over again?
"No letter from the court about the discontinuation of the case, even your lawyer isn't aware you are taking such a step. Na manager dey call us.
"I admit to all the names and accusations. Toyin, can you please let me go? The delay tactic is tiring. I see my quietness being taken for granted and is making people assume, I'm the bad egg."
In response, Toyin took to her Instagram page to warn her ex-husband against sharing details of their divorce process on social media.
She wrote: "Dear Niyi Johnson, I'm forced to respond to you here because you mentioned my name, so I will be returning the favour. In all my years of dealing with the entertainment industry, I carefully avoid the drama that goes with the terrain. And this includes years of dealing with big brands.
" Some of these brands have warned me to avoid some people from the Yoruba industry because of the attendant, unnecessary drama and here you are proving them right and giving the noble Yoruba industry bad name. You have my number, you have the number of the lawyer, and I believe you have Toyin's number as well.
"This unnecessary call for attention and social media shenanigans are unnecessary. You see why people don't dignify your ilk with phone calls, SMS or courtesy, it always ends on social media.
"People are doing great things in real life, not Instagram drama. Two, a simple call to your lawyer would tell you that what Lawyer Bosun called you for is the beginning of trial (court proceedings) not to come and sign divorce papers. Divorce doesn't work like that.
"Three, if you desperately want a divorce, you should have filed one not Toyin; perhaps the over 1m naira cost deterred you. Toyin chose to bear the cost, pay her lawyer the fee and has taken the case to a considerable point. She has shown more commitment to the divorce proceedings than you.
"In more than three years of separation, you just filed a "cross petition" last month while she has been at it in the court for over a year. She has "allowed you go" a long time and we all can see what that has done to her life and career.
"Please come down from your Instagram high horse, real court issues happen outside of social media. She changed lawyer and he has moved faster than we anticipated. It was out of courtesy that I called you to ask for your address.
" I told you I'd call for if there is any new development. And a piece of advice from me, you need to stop using your past relationship to generate talkability, you have talents and a new relationship, they should be enough. That is what you should focus on; stop focusing on what you don't have, what you have should be enough."
Abraham and Johnson got married, at the Ikoyi Registry, Lagos. The actress "filed for divorce on the grounds of infidelity," Johnson had written on his Instagram stories