[Music]Cuppy – "Litty Lit" ft. Teni Mp3 & lyrics - Omatunes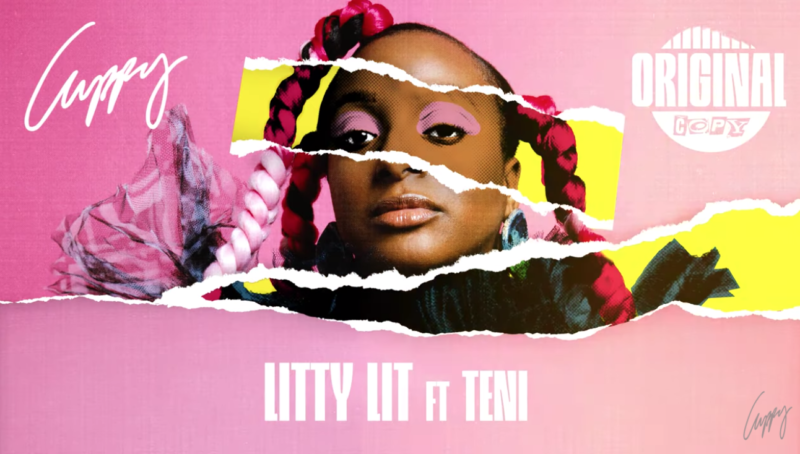 Cuppy comes through with this tune "Litty Lit" featuring Teni, produced by Pheelz Mr producer.
Exciting young DJ and producer Cuppy has released her debut album- Original Copy and off it is this banging track with Teni titled "Litty Lit". Makanaki aka Sugar Mummy blessed her with a Hit vocals and vibe, Listen and ENJOY!
LYRICS
Ki olorun dami lo'la
Rii!
Ki olorun funmi ni ola
To copy this tune press this
Rii!
Ki a ma di a toro je laiye
Ki olorun funmi lowo
Teni Makanaki
(Riidimakulayun)
I wan dey ball
Everyday of my life
I wan dey jaiye o
Everyday of my life
I no like trouble
I no like wahala yeah
I wan dey ball
Everyday of my life
Je ka se gbamu gbamu
jigi jigi
gbamu gbamu
jigi jigi
gbamu gbamu
jigi jigi
oh yea
Mo ni je ka se gbamu gbamu
jigi jigi
gbamu gbamu
jigi jigi
gbamu gbamu
jigi jigi
oh yea
You see me
Teni and Cuppy how we litty lit
Wu yeah yeah
Yeah we litty lit
We no send anybody cos we litty lit
yeah yeah
Kowo sha tipe
k'owo sha tipe
k'owo sha tipe
We no send anybody cos we litty lit
Ah a-yo yo yo
Make we just dey faaji go
No stress and no sorrow
Awa o ma jii sooro
Ah a-yo yo yo
Make we just dey carry go
No stress and no sorrow
Awa lo ma litty lit
You see me
I just want to faaji
Me no like wahala
Me just want to party
Yeah yeah
Call up your friends and my friends
And we order the place
And fuvk up the place
We go beat up the place
We got the place
We got the place
You see me
Teni and Cuppy how we litty lit
Wu yeah yeah
Yeah we litty lit
We no send anybody cos we litty lit
yeah yeah
Kowo sha tipe
k'owo sha tipe
k'owo sha tipe